Here's what we've been working on
Plowing and Pulling our garden tractors who has more fun?
* From now on all important notices about WPGTA will be right here *
Our next meeting will be March 8, 2023 at 6pm for eats meeting starts at 7pm at the Beacon Hotel. All members and new members are welcome.
A member of WPGTA has started a New Business Melissa and her husband give them a call
A Great SPONSOR of ours and a good place to buy your garden tractor, snow blowers and all your other needs, now is a good time to get your repairs done before the rush
Another very important SPONSOR
with lots of ground to be plowed and free drinks
This is our LOGO, and we now have it on shirts with pockets and hats
Thanks to member:
Ken Highfield
To members that had "Mail Blast" capability, that feature is no longer available to the site.
Who are we?
Western Pennsylvania Garden Tractor Association (WPGTA) is organized exclusively for the following purposes:
preservation, restoration, demonstration, education, and recreation purposes
A) To promote collection, restoration and use of garden tractors.
B) To provide family-oriented activities for the sharing of ideas,
information, and camaraderie.
C) To preserve, teach and research the history of garden tractors.
D) To engage in and subsidize social activities designed to foster the
foregoing purposes of the organization as limited by the laws.
The WPGTA is a not-for-profit corporation.
Everyone welcome, all types and models of garden tractors are welcome.....
Please check out our Sponsor & Vendors page, support them as they support us. Another great one Steiner Tractor Parts
Midwest Suppercub
Photos of our 2013 Plow & Pull day. Was better than ever for plowing and pulling, not to wet. A nice day for all our activities.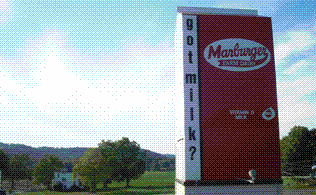 * Your fences need to be horse-high, pig-tight and bull-strong. *
*Keep skunks and lawyers at a distance.*
*Life is simpler when you plow around the stump.*
* A bumble bee is considerably faster than a Cub Cadet tractor..*
* Words that soak into your ears are whispered...not yelled.*
* Meanness don't jes' happen overnight.*
* Forgive your enemies. It messes up their heads.*
* Do not corner something that you know is meaner than you.*
* It don't take a very big person to carry a grudge.*
* You cannot unsay a cruel word.*
* Every path has a few puddles.*
* When you wallow with pigs, expect to get dirty.*
* The best sermons are lived, not preached.
* Most of the stuff people worry about ain't never gonna happen anyway.*
* Don't judge folks by their relatives.*
* Remember that silence is sometimes the best answer.*
* Live a good, honorable life. Then when you get older and think back, you'll enjoy it a second time.*
* Don't interfere with somethin' that ain't bothering you none.*
* Timing has a lot to do with the outcome of a Rain dance.*
* If you find yourself in a hole, the first thing to do is stop diggin'.*
* Sometimes you get, and sometimes you get got.*
* The biggest troublemaker you'll probably ever have to deal with, watches you from the mirror every mornin'.*
* Always drink upstream from the herd.*
* Good judgment comes from experience, and a lotta that comes from bad judgment.*
* Lettin' the cat outta the bag is a whole lot easier than puttin' it back in.*
* If you get to thinkin' you're a person of some influence, try orderin' somebody else's dog around.*
* Live simply. Love generously. Care deeply.*
*Speak kindly. Leave the rest to God.*
--
all types of garden tractors, plowing, pulling, showing , auctions food
Done by 10 years Vido Vigliotti with the CC 149 plow boy
Our new logo was done by John Smith, who is building our new website
A few pictures from the Beacon Hotel on Nov 5th pictures by Larry Sipe
Marburger's Farm Dairy

Plowing & Pulling
more pictures in new photo
Go to the video for another youtube of one of our events Cypher's Plow Day is there and others too
For more youtube videos of WPGTA go to videos
Cypher's Plow Day Wally, Jim McCready, Lew Cyrher (OWNER), and cook and organizer Bob Yenick Wow what a day if you missed it. The best weather yet and the fields were perfect for plowing, just ask anyone that was there Watch for pictures here and the photo album.
youtube videos, with more in vidoes
other pictures in photo gallery with more to come as I get them
​

We now have 2023 calendars for sale $7 each or 3 for $2o at any of our events or meetings. You may get them from our members too
Get them at any event and our meetings for $7.00 each or 3 for $20.00
By Scott Bish at the Beacon Hotel 2013
Our next 2 events are Nov. 5, 2022, at Beacon Hotel and April 29, 2023, at Beacon Hotel.
Our big event is this spring and we are looking for items for our big auction
Sunnyview plowing will be on May 13th with rain date 20th 2023 as rain dade
Pictures of our 10th anniversary in photo albums
I added a few more pictures in the photo gallery of Nov. 6th
This is the field that we plowed at the Beacon Hotel on November 6th 2021
WPGTA is looking for some places to plow/pull, we
are no-profit and have insurance call 724-799-
0362 leave a message Thank You
Our regular monthly meetings will be on the 2nd Wednesday for the time being held at the Beacon Hotel. Starts at 7 PM most of us come at 6 PM for something to eat and some tractor talk, please keeping back here for changes, will will not meet in the winter.
Our next meeting June9

WPGTA Would like to thank all those that came out today to make our(your) event a success with Members Plowing 35+ and helped with our auctions. Our next event as of now will be at the Beacon Hotel on Nov. 6th. Keep checking back as we are working on another event
There are all loaded 1126 pictures by Larry Sipe of our April 26th event are in the Photo Gallery
Our member fees are $15 a year due to insurance
Because our email blast is not working, pass the word about the event coming up April 30, 2022 to those that my have a interested in this and that we are looking for items for the auctions, copy the poster and pass them out and see if we can get items for the auctions.
Click on the link above, this says it all what we are about
Tee shirts for sale $15 each Calendars $7 each
2021 Scheduled Event Listing
Notice, in the Photos Gallery there are two albums with Pictures of our last event on Nov.7th at the Beacon Hotel A great thanks for the pictures by Larry Sipe. They will be there till we need more room for our next event, from now on because we made our site bigger all our pictures will put in the photo gallery
One of our sponsors and our home base where we hold our
meetings
Decals are $2.00 each or three for $5.00 made by Joe Smith a new member from Wautoma, Wi 54982​
WPGTA's shirts will also be on sale at all of our events.
Just a few pictures by Larry Sipe of our April 24 event at the Beacon Hotel, thanks to all that came out and joined
Pictures of the event by Larry Sipe:
Plow 'N Pull November 7th, 2020 at Beacon Hotel
A few pictures from our prior event thanks to Larry Sipe
Marburger's Dairy Farm Plow and Pull Day
New this year a summer Plow and Pull Day at the Beacon Hotel
A few pictures of our summer plow and pull day at
the Beacon Hotel
Sunnywiew of Butler Garden Plots, plowing and disking May 9,
2020
Photos taken today of our Plow and Pull event By Bob Francis's
wife: Photos
Our best advisement is word of mouth, please tell all that are into garden tractors all about our events. Plowing,Pulling,and Showing Events. Three times a year for one membership $15
Please Patronize our Sponsors, go to Sponsor page and check out their web sites.
Here are some of the items for our Auctions at our Plow, Pull and Show day on April 27, 2019 at the Beacon Hotel.
advanced auto parts $50 gift card. It was given by Breakneck Vehicle Repair
Pfeifer's Hardware True Value is again donating a Bucket of stuff this year
$25 gas card for the person that traveled the farthest distance
At least two other$25 gas cards
$20 gift card from Fun Fore All in Cranberry
Mike's Wiring Harnesses will give away a Cub Cadet Harnesses this year again. He plans on coming to our event with many harnesses and other Cub Parts too. So if your in need of a harness give him a call @330-592-5640.click here
Maple Hunter Decals of Indiana is giving a $50 gift certificate again this year and has done so for years, go to our sponsor page and look at there decals. for larger tractors.
Another new sponsor Hovis Auto and Truck Supply Inc. of Zelienople, Pa. has donated 4-5 quarts of oil plus 2 hats for our event on April 28th at the Beacon Hotel.
Once again Mid West Super cub Has donated lots of nice items for our auction.
Once again Maple Hunter of Texas is giving a $50 Gift Certificate toward decals for any garden tractors.
Platinum Full Service Repair Center & Tire Center also once again has 5 coupons for oil change and tire rotation.
J&D Lawn and Tractor Sales has given us lots of nice items for our auction again this year too. They will have a free event there on May 4th check it out on up coming events
Professional Landscape Services, Inc. has donated a $50 gift Certificate.
Had a very good turn out with about 30 or more tractors plowing with more pulling. The auction was very successful too, every one had a good time. Can't wait to get pictures from Larry Sipes.
Pictures from Fall Plow and Pull Day Nov.11, 2017 by Larry Sipes in Photos, with more to come, Thanks Larry
Up to-date Plow and Pull Day Rules under the home tab, Also must be 14 years old and be a member to operate equipment due to insurance.$15 a year half price for 14-18 years of age with three events a year for now.
There are Pictures of April 29 in the Photo Gallery now (4/29 at the Beacon Hotel) More to come later thanks to Larry Sipes
Thanks to member Jim McGrady he started a facebook page with pictures of our Plow and Pull day at the Beacon Hotel April 29, 2017, facebook page is WPGTA.
I am going to put some pictures in the Photo Gallery now, thanks to Larry Sipes
Hey all,
What a nice sunny day for a plow day.
Field was still a little wet but much better than a month ago at the Marburger Farm. Nice seeing and talking to everyone.
Oct. 1 at Marburger's Fall Pull & Plow, WoW what a great day and lots of fun. Pictures soon. Thanks to all those that worked so hard to make this happen.Thanks to Ken Highfield and his wife for the food that they donated and prepared. To all that worked the pull and helped others set up there plows. Little damp but lots of fun, no rain out yet. Go to the forum and post your remarks.
Hey all,
For a wet and mucky day I must confess I had a good time taking pictures yesterday. Quite a few guys ended up coming out and lots more plowing than I ever expected. And I must say the eats where really good. Hope to see you all in Nov.
I think I have enough pictures picked out to send about three emails.
Larry
Pictures will be in the Photo here....
Spring Plow & Pull Day May7th At the Beacon Hotel Pictures By Larry Sipe. Thanks Larry.
Youtube done by Brant Dempster of Saxonburg, Pa.
May 7th 2016 Plow & Pull Day
Was very successful thanks to all that
helped make that happen, now Mid-
Summer free food and soft drinks is next at
Marburger Farm Dairy is next on Oct 1,2016
Marburger Farm Dairy is now a sponsor of our forum plus a sponsor of our FREE Early Fall Plow and Pull Day. Also, we have the Beacon Hotel's Spring Plow, Pull, Show and Auctions and the Fall Plow and Pull Days.
Please support our Sponsors as they are very generous with us
click on sponsor tab above
Well its a go for End or Mid Summer Plow and Pull Day at Marburger Farm Dairy On Sept. 26, 2015 Yes Free Food and Drinks for Members and their Family Spectators Welcome. All day event. Come and see what we are about and join in the fun. Extra tractors will be on hand. There are pictures in the Photo Gallery of the Farm where we will be plow and pulling.
1506 Mars-Evans City Rd. Evans City, Pa.
Can join on the day of the event...100 more pictures by Larry Sipe CLICK HERE
WoW, what a day, lots of plowing and lots of good food. Just ask anyone that was there. Here are a few pictures for now. More later.

Plowing at
Marburger
Farm Dairy

May 2, 2015 at the Beacon Hotel. Sorry if you missed it!
What a day it was, beautiful couldn't ask for anything more. We plowed over 7 acres along with a very good meal at the Beacon Hotel , then our Auctions and plenty of free stuff plus two $25 Gas cards and one $30 gas card also a $20 card from Tractor Supply. We had plenty of give away so everyone got something. Also we had a pull with 11 tractors or more. We had about 50 or more tractors plowing. Here are a few pictures taken by Larry Sipe...There are more pictures in Photo Gallery too.
Here are pictures of Plowing and Pulling from Nov.15, 2014 event at the Beacon Hotel. I had no problems plowing with my Cub Cadet 126. Ask Larry B. he drove it. The ones that did had pins to long in their plow and Brinlys or the plows where not set up right.
I tried to help others with their plows and will do the same in the spring May 7 2016. In the works is a mid-summer plow and pull day at the Marburger Farm Dairy not far from the Beacon Hotel
Click on full screen then sit back, relax. For those that didn't make it see what you missed.
This is our banner, we have two of them
My Original Demonstrator will be on the cover of Spring Cadet Connection. They sponsor us with our poster a full page add. Go to Sponsor page and click on there website to get a subscription.
In the Cub Connection Magazine's summer issue( I just got my issue) is a Free full page, color Ad on page 14.This happens four times a year, thanks Brian Sell for all your support. I for one can't wait for may subscription and it also helps support the Magazine, you can get you subscription also, just right click the application below and print it out. Make out and send it in and enjoy all the information in it. Brian has been a member with us for a long time, even goes back to IHC Chapter 34.
We are close to everywhere, a short drive from the Pa. Turnpike, Rt. 79, Rt. 19, Rt. 8 and Rt.422 just south of Butler and not far from Cranberry, Mars and Evans City Go to "Directions to Plow Days"...
Ten Ways To Promote and Help Your Club
1. Come to meetings.
2. If you come, be on time.
3. Volunteers are needed for events so please volunteer.
4. Run for office, no better way for you to leave your mark on an organization.
5. When the subject of Garden Tractors comes up, try to interest the other person to join and participate.
6. We can't do events without resources and money, so please pay dues on time.
7. We are looking for good ideas so please bring them up.
8. Participate in club events, we should all enjoy being on our machines having a good time.
9. Be helpful to other members and visitors.
10. We need labor to set up and run events so please lend us your time to improve the events.
Need more proof? Read what others had to say after our Fall Plow and Pull event on No. 16, 2013:
I'm Dave South, the fella with the Bolens. Would like to take the opportunity to say how much I enjoyed my visit with you guys. I definitely want to thank everyone that helped me get the plow setup. It's pretty close to being right, and I have no doubt that at the Spring Plow day that we will get it dialed in all the way. You will dfinitely be seeing me at hte Spring Plow day. I had so much fun at this one that it would be a crime to miss the next one.
Dave
Hi Wally,
Bill & I had a great time Sat. We hope to be down in May again Met some great people Food was geat.
Thank You Very Much,
Walt
There are PICTURES of our Nov. 15, 2014 plow and pull day in the Photo Gallery
For some of the BEST plowing East of the Mississippi River Come to the Beacon Hotel's Corn Maze. Don't believe me? Look in the Photo Gallery, watch the video by Scott Bish (down the left side of this page to Recent Videos. Pictures by Larry Sipes in links below. Good food at the Beacon Hotel. Primitive camping on site or there is a Days Inn ( 724-287-6761) or Super 8 south of Butler not far from the Beacon Hotel for those that want to come on Friday evening.
Must be a member to plow, pull or operate equipment due to insurance. If you want to just come out to enjoy the day and see what WPGA is all about, Please do.
>>>>Did everyone NOTICE the latest VIDEO??? If not check it out now, Great job Scott Bish keep up the good work. Members like this is OUR FUTURE<<<<
Pictures of our Plowing and Pulling on May 4, 2013 at the BEACON HOTEL are now in the Photo Gallery.
Application for Western Pennsylvania Garden Association. Right click and save to your computer or print.
I would like to invite you to join the new tractor group, Western Pennsylvania Garden Tractor Association (WPGTA) with me. We will be-able to plow, pull and show our equipment with as many events as we want for one price $15 a year for now. The schedule for the first year is Nov. 10 at the Beacon Hotel (plowing & pulling) May 4, 2013 (plowing, pulling and our big show, ect.) May 11 a show at J and D lawn & Tractor of Wexford, Pa. a sponsor of ours, May 18 pulling, plowing and disk) at Fred Herzog's farm also at Dayton Pa. Dayton Tractor Parts, a plow and pull day (A board member and his son) date to be announced. May have a tractor show at the Beacon Hotel in the summer. Under IHC Chapter#34 all that we could do was plow and show for $25 a year.
We would enjoy having your experience in our club as well, for help showing other members just getting into the plowing or pulling events, and also for your input for club business.
If your are interested in joining a club that will be able to do other events, and have fun with kids please join and even invite your friends.
We are incorporated as non-profit and insured.
You can also join the day of the events.
Wally Whitfield President WPGTA 724-799-0362 https://www.chapter34.com/ [email protected]
Beginning of a Beautiful Day at the Beacon Hotel Nov. 5th 2011, See some of what you missed
The WPGTA first Plow and Plow day on Nov. 10, 2012 was very successful plowing was at its best as was our first Pull Day. Pictures here and in the Photo Gallery. If you would like to be part of this right click on the application above and print it out. More pictures in the Photo Gallery
Getting the Corn field ready to plow, pictures in the photo gallery
Thanks you all for doing the SUN Dance WOW what a day we had, we had so much fun that we will do it again in May 7th 2016 at the Beacon Hotel to get all the Ghost out of the Corn Maze
Plow Days for 2012 is on April 28 at the Beacon Hotel, this will be our 4th Annual plow days there.
More of Plow Days, I like this picture.... neat!!!
More of Plow Days at the Beacon Hotel
For those of us that are pulling our tractors that may want to put on a kill switch we have a sponsor http://giterdunn.com/ that I just ordered one from for $10.60 with Pa. tax and free shipping. That where I got my Hooker Hitch and wheelie bars also. They gave us a $50 gift certificate for our May event last year and may do the same this year and be a vendor too on May 2, 2015. Its not a rule yet but it was brought up at our last meeting and I think its a good idea too. Also when looking for anything PLEASE check out our VENDORS first on the Sponsor & Vendor links page on our forum, they help us with gift certificates and items for our auctions too.
Wally Whitfield President WPGTA
/